We know choosing the right insurance for your business is an important decision.
That's why we've created one of the best portfolios of small business insurance coverages. Whether you're a store owner, office professional or wholesaler, our flexible, streamlined small business insurance coverages are designed to protect you against the unique risks and exposures you face – so you can tend to your business and rest assured that it is protected in every imaginable way.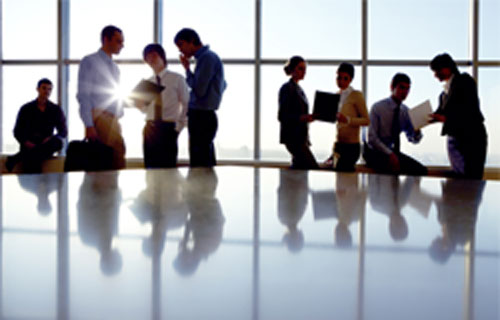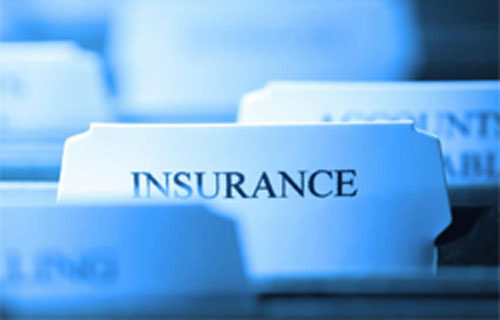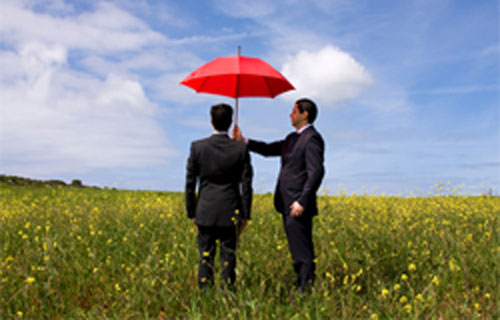 Different Types of Commercial Insurance
The most common types of commercial insurance are property, liability and workers' compensation. In general, property insurance covers damages to your business property; liability insurance covers damages to third parties; and workers' compensation insurance covers on-the-job injuries to your employees. Depending on your business, you may want additional specialized coverages. Listed below are some of the different types of business insurance that Stern Insurance Group can help with.
Property Insurance
Property insurance pays for losses and damages to real or personal property. For example, a property insurance policy would cover fire damage to your office space. You can purchase additional coverages for business property, including:
Boiler and Machinery Insurance
Boiler and machinery insurance, sometimes referred to as "equipment breakdown" or "mechanical breakdown coverage," provides coverage for the accidental breakdown of boilers, machinery, and equipment. This type of coverage usually will reimburse you for property damage and business interruption losses. For example, this coverage would cover fire damage to computers.
Debris Removal Insurance
Debris removal insurance covers the cost of removing debris after a fire, flood, windstorm, etc. For example, a fire burns your building to the ground. Before you can start rebuilding, the remains of the old building have to be removed. Your property insurance will cover the costs of rebuilding, but not of removing the debris.
Builder's Risk Insurance
Builder's risk insurance covers buildings while they are being constructed. For example, a Builder's risk policy would cover losses if a windstorm takes down your partially constructed condominium complex.
Glass Insurance
Glass insurance covers broken store windows and plate glass windows.
Inland Marine Insurance
Inland marine insurance covers property in transit and other people's property on your premises. For example, this insurance would cover fire-damage to customers' clothing from a fire at your dry cleaning business.
Business Interruption Insurance
Business interruption insurance covers lost income and expenses resulting from property damage or loss. For example, if a fire forces you to close your doors for two months, this insurance would reimburse you for salaries, taxes, rents, and net profits that would have been earned during the two-month period.
Ordinance or Law Insurance
Ordinance or law insurance covers the costs associated with having to demolish and rebuild to code when your building has been partially destroyed (usually 50 percent). For example, your three-story building is 100 years old. A flood destroys the basement and first two stories. Because more than 50 percent of your building has to be rebuilt, a local ordinance requires that the building be completely demolished and rebuilt according to current building codes. Property insurance covers only the replacement value, not the upgrade.
Tenant's Insurance
Commercial leases often require tenants to carry a certain amount of insurance. A renter's commercial policy covers damages to improvements you make to your rental space and damages to the building caused by the negligence of your employees.
Crime Insurance
Crime insurance covers theft, burglary, and robbery of money, securities, stock, and fixtures from employees and outsiders.
Fidelity Bonds
A bond company covers losses due to a bonded employee's theft of business property and money.
Liability insurance covers injuries that you cause to third parties. If someone sues you for personal injuries or property damage, the cost of defending and resolving the suit would be covered by your liability insurance policy. A general liability policy will cover you for common risks, including customer injuries on your premises. More specialized varieties of liability insurance include:
Errors and Omissions Insurance
Errors and omissions ("E & O") insurance covers inadvertent mistakes or failures that cause injury to a third party. The act must actually be an inadvertent error, and not merely poor judgment or intentional acts. For example, an E & O policy would cover damages arising from an insurance agent failing to file policy applications, or a notary forgetting to fill out notarizations properly.
Malpractice Insurance
Malpractice insurance, or professional liability insurance, pays for losses resulting from injuries to third parties when a professional's conduct falls below the profession's standard of care. For example, if a doctor makes a mistake that other doctors of his specialty would not have made, his patient might sue him. A malpractice policy will pay his defense costs and any judgment or settlement. Malpractice insurance is available for doctors, dentists, accountants, real estate agents, architects, and other professionals.
Automobile Insurance
Commercial automobile policies cover the cars, vans, trucks and trailers used in your business. The coverage will reimburse you if your vehicles are damaged or stolen or if the driver injures a person or property.
Directors' and Officers' Liability Insurance
This type of insurance is generally purchased by corporations and nonprofit organizations to cover the costs of lawsuits against directors and officers.
Worker's Compensation Insurance
Workers' compensation insurance covers you for an employee's on-the-job injuries. Businesses with employees are required by various state laws to carry some type of workers' compensation insurance. In most cases, workers' compensation laws prohibit the employee from bringing a negligence lawsuit against an employer for work-related injuries.
Factual Scenarios: Why You Need Business Insurance
Good luck and positive thinking will probably not protect your business from losses. Unfortunately, bad things happen to the most conscientious business owners. That is why you need insurance. Like the following examples, if you can reasonably imagine it happening to you, it might.
You pull a healthy tooth from your patient's mouth, and she sues you for malpractice.
Your secretary needs surgery and months of physical therapy to correct her carpal tunnel syndrome.
You arrive at work one morning to find that all of your computer equipment has been stolen.
One of your salespersons does an interview with a newspaper and calls a competitor an "idiot" and jokes that he has been known to date underage girls. The competitor promptly sues you for defamation.
A customer slips on a just-washed floor in your market and breaks her ankle.
One of your warehouse employees has been taking electronic equipment and selling it from his house.
A number of children have severe allergic reactions after eating cookies you manufacture–you forgot to list whey in the ingredients.
While driving a client from the airport to a meeting, one of your employees hits a guardrail and injures herself and the client.
The building where your business is located is damaged in a fire; the damage to the building and your equipment keeps you from operating for three months. Between lost profits and continuing business expenses you lose $150,000.
One of your senior executives has a heart attack after you tell him that he is being transferred to a small town and getting a pay reduction.
Individuals who have donated large sums to your nonprofit organization sue the board of directors for mishandling donations.
One of your employees leaves on a coffee maker and it burns down the building where you lease office space.
Your employees have been complaining about feeling unsafe because your parking lot lights have been burned out. Partly because it's a low priority expense and partly because you just keep forgetting to take care of it, the lights have been out for a number of months. One night, an employee is robbed and severely beaten on the way to her car.
Shortly after the resignation of your accountant, you discover that she has been writing company checks to herself and family members for the past fifteen years.
A UPS delivery person slips on your icy driveway while delivering office supplies to you for your home office.
An entire shipment of evening dresses you have designed and manufactured is destroyed by a warehouse flood.
After months of negotiations, you finally sign a contract for the shipment of $10,000 of parts. Shortly thereafter, your building burns down and you have to cease operations for a number of months. You then contact your distributor, who has already invested a significant amount of time and money into fulfilling your order, to tell him that you cannot fulfill your obligation. He then sues you for breach of contract.
You fire an employee who was constantly late for work and alienated customers. He turns around and sues you for wrongful termination.
Your nonprofit organization throws a wine tasting fundraiser using employees and volunteers as bartenders. The wine is free and the guests are encouraged to drink as much as they like, even though they become clearly inebriated. On the way home from the event, one of the guests gets into a car accident and injures a family of four.